Overview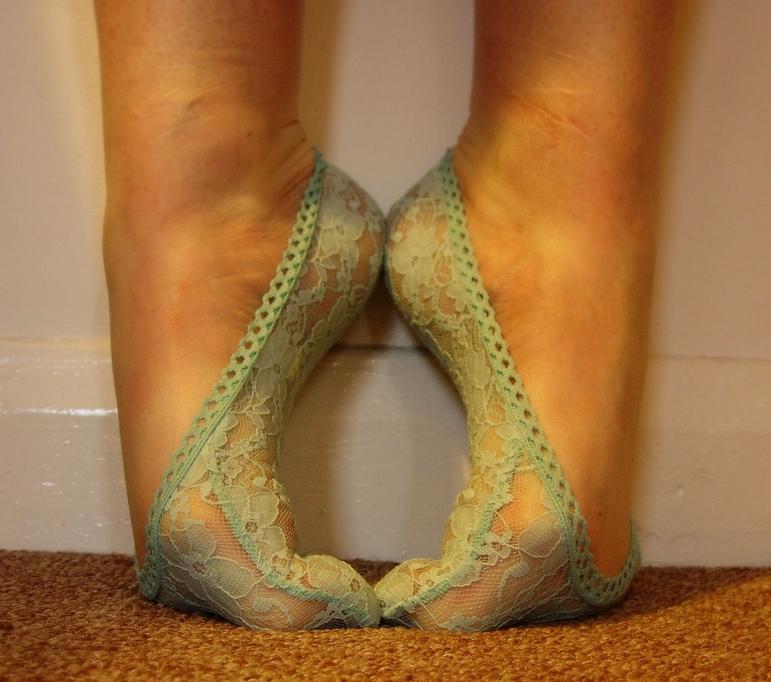 Flat feet are a usually painless condition where the arches on the inside of your feet are completely collapsed arches so that the entire sole of your feet touch the floor when standing. Flat feet can develop after an injury to the foot, such as a ligament, tendon or muscle tear, or as a result of arthritis or they may develop because the condition runs in the family. People with flat feet often complain of their feet rolling inwards when walking or a feeling of their foot collapsing.
Causes
The most common acquired flat foot in adults is due to Posterior Tibial Tendon Dysfunction. This develops with repetitive stress on the main supporting tendon of the arch over a long period of time. As the body ages, ligaments and muscles can weaken, leaving the job of supporting the arch all to this tendon. The tendon cannot hold all the weight for long, and it gradually gives out, leading to a progressively lower arch. This form of flat foot is often accompanied by pain radiating behind the ankle, consistent with the course of the posterior tibial tendon. Compounding matters is the fact that the human foot was not originally designed to withstand the types of terrain and forces it is subjected to today. Nowhere in nature do you see the flat hard surfaces that we so commonly walk on in present times. Walking on this type of surface continuously puts unnatural stress on the arch. The fact that the average American is overweight does not help the arch much either-obesity is a leading cause of flat feet as the arch collapses under the excessive bodyweight. Furthermore, the average life span has increased dramatically in the last century, meaning that not only does the arch deal with heavy weight on hard flat ground, but also must now do so for longer periods of time. These are all reasons to take extra care of our feet now in order to prevent problems later.
Symptoms
Feet tire easily and become painful and achy, especially around the arch, ankle and heel. Swelling on the inside bottom of your feet. Back and leg pain. Difficulty standing on toes.
Diagnosis
Many medical professionals can diagnose a flat foot by examining the patient standing or just looking at them. On going up onto tip toe the deformity will correct when this is a flexible flat foot in a child with lax joints. Such correction is not seen in the adult with a rigid flat foot. An easy and traditional home diagnosis is the "wet footprint" test, performed by wetting the feet in water and then standing on a smooth, level surface such as smooth concrete or thin cardboard or heavy paper. Usually, the more the sole of the foot that makes contact (leaves a footprint), the flatter the foot. In more extreme cases, known as a kinked flatfoot, the entire inner edge of the footprint may actually bulge outward, where in a normal to high arch this part of the sole of the foot does not make contact with the ground at all.
fallen arches exercises
Non Surgical Treatment
Most cases of fallen arches are not painful and need no form of treatment. However, common symptoms of fallen arches can include pain in your feet (particularly in the area of your heel or arch), pain in your feet that persists after long bouts of physical activity or standing up, achy feet, or arch pain when standing on the tips of your toes. Most cases of fallen arches are not preventable. Treatments for fallen arches include, rest, ice, compression, medication to relieve pain, orthotics, or in some cases surgery.
Surgical Treatment
Fallen arches may occur with deformities of the foot bones. Tarsal coalition is a congenital condition in which the bones of the foot do not separate from one another during development in the womb. A child with tarsal coalition exhibits a rigid flat foot, which can be painful, notes the patient information website eOrthopod. Surgery may prove necessary to separate the bones. Other foot and ankle conditions that cause fallen arches may also require surgery if noninvasive treatments fail to alleviate pain and restore normal function.
Prevention
Orthotic inserts, either prescribed or bought over the counter, can help keep the arches fixed into position, but always wear them as although they support, they don?t strengthen, which is why some experts reccomend avoiding them. Gait analysis at a run specialist can help to diagnose overpronation and flat feet. Most brands produce shoes that will give support and help to limit the negative effects of a poor gait on the rest of the body. Barefoot exercises, such as standing on a towel and making fists with the toes, can help to strengthen the arches. Start easy and build up the reps to avoid cramping. Short barefoot running sessions can help take pressure off the arches by using the natural elasticity of the foot?s tendons to take impact and build strength to help prevent flat feet. These should be done on grass for only a few minutes at a time.
After Care
Time off work depends on the type of work as well as the surgical procedures performed. . A patient will be required to be non-weight bearing in a cast or splint and use crutches for four to twelve weeks. Usually a patient can return to work in one to two weeks if they are able to work while seated. If a person's job requires standing and walking, return to work may take several weeks. Complete recovery may take six months to a full year. Complications can occur as with all surgeries, but are minimized by strictly following your surgeon's post-operative instructions. The main complications include infection, bone that is slow to heal or does not heal, progression or reoccurrence of deformity, a stiff foot, and the need for further surgery. Many of the above complications can be avoided by only putting weight on the operative foot when allowed by your surgeon.